---
New Acellus CTE Course Released — Agriculture II
Students interested in agriculture now have a second CTE course available to them in this most important field. Acellus is pleased to announce the release of Agriculture II.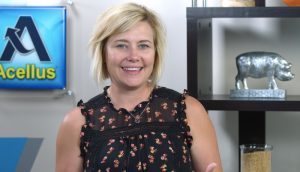 In the Acellus Agriculture II course, students begin with an introduction to plant systems, one of the six career sectors of agriculture. They learn many things about plants, including plant types, plant parts, classification, and processes. Students study the effect plants have on the environment. and learn about crop production.
Later in this course, students explore aspects of the FFA program and then go on to develop their oral communication skills. They learn how to have a successful job interview and other important communication skills needed for effective careers.  Record-keeping, including how to keep inventory, how to create a financial statement, and how to do record analysis are also covered.
Learn more about the new Agriculture I course and watch a sample lesson.