Improve Your Grade by Retaking Lessons for a Higher Score
Do you have some lessons in your courses that you didn't do as well on as you wished? Acellus now allows you to retake any lesson you have already completed in order to earn a higher score.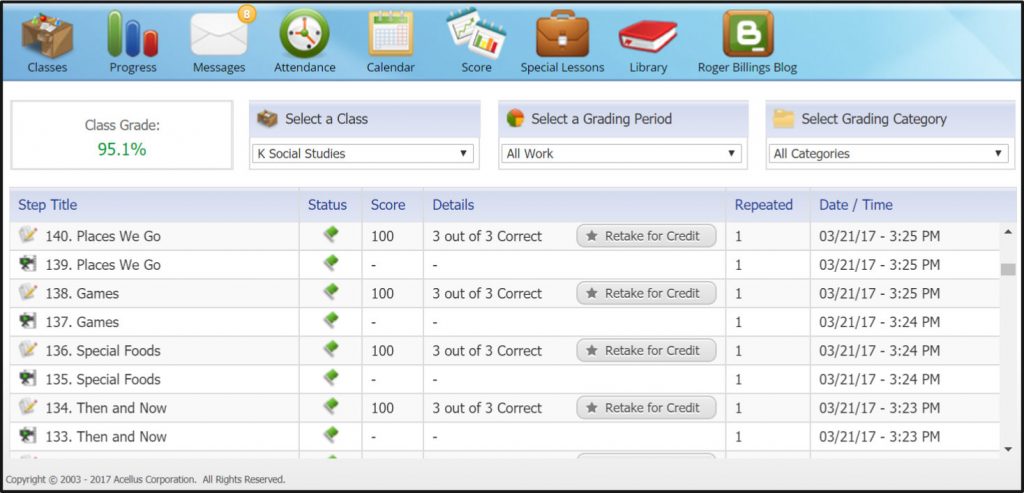 To take advantage of this new feature, go to the 'Score' section in your Student Interface and click 'Retake for Credit' on any of the lessons you would like to try again. Acellus will immediately take you to that lesson. Once you finish it, Acellus will put you back to your previous position in the course.
Acellus will keep the last score you made on each lesson as part of your final grade for the course.  Acellus is determined to give you the best learning experience possible!