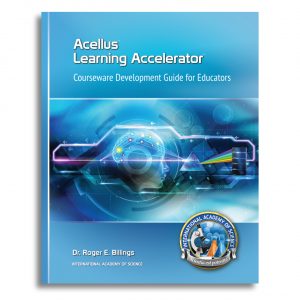 Acellus Learning Accelerator Book
Acellus Learning Accelerator Book
$19.95
In this book, Dr. Billings shares the "secret sauce" which has made the Acellus Learning System a game changer for thousands of schools coast-to-coast.
Acellus makes a science of the learning process. It contains tools to recover discouraged students and to accelerate the learning process.
In these pages, the author shares the tools, the techniques, and the magic of Acellus that is changing education, discussing important aspects of the system.
In stock